BRING LIFE
At the start of 2019, we're kicking off the year by looking at what it means to be a family that brings life to the city, laying hold of Gods's dreams and plans for everyone around us, every day, everywhere.
Sunday 3rd February, 2019
As a church, our hope – and Jesus' plan – for our lives is that we would regularly see people come to faith in Him. But how do we start? What practical steps can we take, even this week, to get out into the world and bring life?
Sunday 28th January, 2019
Jesus trusted His ministry to storytellers, people like us who'll just go and tell the story. Every one of us has a story of when we met Jesus. And as we show up and share what God's done in our lives, we step into the very thing we're made for – to be a signpost to Jesus and His kingdom.
Sunday 20th January, 2019
As we start our new series on bringing life to the city, we take in the life to the full that's now ours through Jesus. As we begin to live and root our minds and hearts in gospel reality, we can live differently tomorrow.
Today we were excited to welcome Dan Henderson from Causeway Coast Vineyard, Northern Ireland, as he shared from James 1 on how to thrive as we hit painful problems. In the middle of confusing circumstances, we can ask "God – what are you making available to me?"
How do we begin to partner with God and His story, as we enter 2019? Today Nick looked at Luke 14, where Jesus shows us how we can lay down our dreams to pick up His, stepping further into the kingdom with childlike trust and wide-eyed wonder.
MY ONE PRAYER FOR COMMONWEALTH IN 2019
As we head for the new year, we were privileged to hear from those in our community who are shaping what our Commonwealth family looks like, as they shared their one prayer for us in 2019.
CAROLS
This Advent season, we're kicking off a new sermon series: Carols. We're teaching through some of the theology found in Christmas carols, and how God might speak to us through both scripture and through songs.
Sunday December 16th, 2018
Every Advent, we remember that God entered the chaos of human history, and gave us love, joy, peace, and hope – not just as a thought, but a reality available through Jesus. If Jesus is offering us peace this Advent, why would we settle for anything less?
Sunday December 9th, 2018
As we give above and beyond with our Kingdom Builders Offering, Nick talks us through how God wants intimacy and love for Him to spring forth in our lives. The journey starts as we step beyond sitting in church, and take action on God's commands in our lives.
Sunday December 2nd, 2018
We all have hopes – for debts paid off, for starting a family, for new health. Our question often is, what happens when hope is deferred or delayed? Today Nick looked at how we can put on hope as we wait with longing for God to fulfill His promises.
GIVE THANKS
November 26th, 2018
You can't get life to the to the full without thankfulness. Thanksgiving will make you whole, but only as you take it beyond something you do, and make it a lifestyle. Today, Nick talked through what happens in our lives as we learn to choose thankfulness over and over.
BREAKING FREE
Beginning October 21st, 2018
We all have habits, hangups, and hurts that we pick up along the way. But freedom is available for you. You were designed to live a life without guilt, shame, bondage, or sin, and in our Breaking Free series, we lay out the path Jesus has for you to follow Him there.
Sunday November 18th, 2018
We want to be people marked by breathtaking generosity, walking in freedom in our finances. Today, Nick shared from Matthew 6 on how we can break from fear and anxiety around money, and move into the free, abundant life.
Sunday November 11th, 2018
Nick continued our series on freedom by looking at the new story God has for sex – how He wants to change our perspective, and breathe life-giving hope into a world where sexuality has been confused and corrupted.
Sunday November 4th, 2018
Addictions and strongholds don't have to hold us back from freedom. We can walk into 2019 with full, abundant life in Jesus. Today, Nick looked at how we can open up our lives into that expansive freedom.
Sunday October 28th, 2018
Jesus has more for us than just advice and tools to get free. He actually wants to give us freedom at the core of who we are. Today, Nick continued our Breaking Free series by looking at the story of Jesus' baptism.
Sunday October 21st, 2018
Jesus came to make us free. To welcome us into life without guilt, shame, sin, or bondage. Nick started our brand new series on finding freedom by laying out God's path to get us there. Will we live into the truth that 'it is for freedom that Christ has set us free'?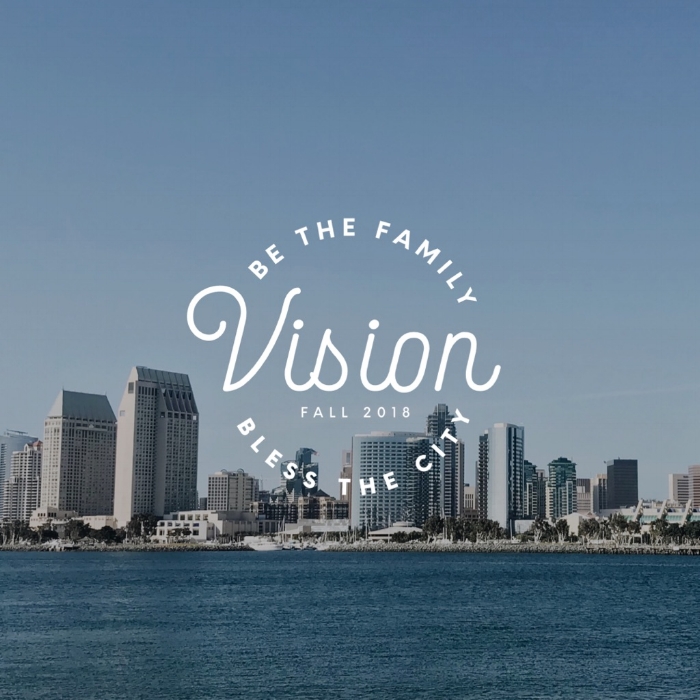 VISION
Beginning September 16th, 2018
Over these five weeks, we are unpacking what we believe God is calling us to be as a church family. Every church is designed to do something different in the city - to be a unique expression of the global Church in this community. We believe that God is preparing to accelerate our story.
Sunday October 15th, 2018
Today, Nick looked at God's dream for His growing family in Commonwealth. If Jesus has more for us, don't we want it? We don't have to settle in our faith, relationships, finances, or dreams - God is inviting us to make room to grow beyond what's confined us.
Today Nick spoke on a value that is core to who we are - sending and receiving. Commonwealth is called to be a church that resources not just our city, but the nations.
Sunday September 30th, 2018
Today Nick looked into God's heart for mission. We aren't here in San Diego to win or conquer the city for Jesus - we're here to get low, wrap a towel around our waist, serve, and love the city.
Sunday September 23rd, 2018
God aches for the broken, disenfranchised, sick, and poor. As our church starts to move in His compassion, we are learning to put empathy into motion, meeting both spiritual needs and material needs with compassion right from the core.
Sunday September 16th, 2018
Today, Nick and Keri started our new Vision series - unpacking who we are called to be as a church. We talk about it a lot, but what does it mean to 'Be the Family, Bless the City'? How do we be a community of people, united by one Father, taking everything He's given us out to those around us?
21 DAYS OF PRAYER
Beginning August 19th, 2018
As we head into 21 days of prayer as a community, we'll be learning together how to develop our prayer lives. We're expecting some incredible encounters with God and for our lives and city to be impacted as we dig deeper into prayer together.
Sunday September 2nd, 2018
The impossible is our future. God has divine solutions for problems in our city, wisdom for businesses, miracles for workplaces and schools. All if we surrender. Today Nick talked through 2 Chronicles 7 and the power that comes with a surrendered life of prayer.
Today, Nick taught through Luke 10, showing us how worship is built into the human heart. We can live busy, religious lives, and still totally miss out on Jesus at the center - the One we were made to worship. Truly sacrificial worship will change us as we encounter a God who is so generous and kind.
Today Nick kicked off our 21 days of prayer as a community. In Matthew 6, Jesus shows us that prayer isn't performance - its place is in a rich and rewarding relationship with God.
JAMES: FAITH IN MOTION
Beginning June 3rd, 2018
This summer, we'll be walking through the book of James and discovering what it means for us to put our faith into motion. The measure of our lives is not how much we know, or how many truths we believe, but rather it is how we demonstrate and release our faith through our lives.
In the last of our summer series on James, Nick looked at James' call to more prayer. Prayer is the door hinge of history. Prayer isn't the thing we do before we do something else, it is the something we do.
Today Keri continued through our series in James, with his final-chapter rally to hope, patience, and standing firm in suffering. Hope is a decision - to trust in the night what you saw in the light.
Today, Nick spoke from James 5. As we live for Jesus, we learn more and more that every part of our life is involved. How do we join God in renewing and reconciling all things - with our money?
Today Nick spoke from James 4 on absolute surrender to God, and the new life that comes with it. God won't add joy to something He hasn't started. So, James' challenge to us is: have we placed our life utterly on the altar?
Today Nick shared from James 4 on two powerful promises that will absolutely change our lives (and those around us) if we muster up the courage to believe them.
Today Tre Sheppard spoke from James 3, sharing how a new kingdom is crashing into our reality and bringing with it a whole new way of living. Because God's Kingdom is near, now our lives can be totally transformed.
Because we belong to the Kingdom, everything changes. Today Nick spoke from James 3 on how the words that leave our lips can shape the world around us - so our challenge is to align our language with the life of the Kingdom, not the ways of the world.
The heart of Nick's message from the book of James today is the challenge to make sure our faith is the real thing - translating our belief into action, in a way that seems impossible or downright dangerous.
Today Joel shared from James 1:19-27. God is speaking to each one of us, giving us words that will change our lives if we put them into action. He loves the first steps we take into Kingdom living.
Today Nick and Keri invited Ben Simonson to come and share with us about the powerful challenge of James 2 - that favoritism, partiality, and prejudice have no place in a community that is putting faith in motion.
In our new series on the book of James, Nick started by asking the question - what do we do with the trials and temptations that come our way? If we treat them right, both are invitations to discover something new about God that we wouldn't know otherwise.
What pleases God is living from a place of faith - today, Nick continued his mini-series on faith by looking at practical ways that we can grow in faith.
Your faith is the most important thing about you. You can put your faith in a lot of things - but, today, we looked at Hebrews 11's 'Hall of Faith', people who encourage us to put our faith in the person of Jesus, confident in what we hope for, and sure in what we can't see.
You Asked For it
Beginning April 8th, 2018
On Easter Sunday, we collected some of your questions about God, life and faith. In this sermon series we'll be exploring what God and the Bible have to say about some of these questions.
Disappointment aims to shape you so that you can't access the life of faith that Jesus has for you. Today Nick looked at Matthew 14 to share on how we move past disappointment into a life of faith and risk.
Stress and anxiety are so commonplace to our lives today. So, how do we shake them and move forwards in life? Today, Nick shared from Matthew 13 on God's invitation to peace in the middle of a trouble-filled world.
The Holy Spirit is not a force, or a power, or an 'it' - but a Person. Today Nick looked at what the Bible has to say about this good, kind, creative and powerful third Person of the Trinity, and how we can get in on all that He has for us.
Today, Nick looked at 2 Chronicles 20 and explored how God is enthroned on the praises of His people. God invites us to see worship as a platform for God to advance and take ground for us, fighting our battles and providing for us.
I AM
Beginning February 11th
This sermon series looks at the 7 "I am" statements Jesus makes about himself in the book of John. We will be looking at who Jesus says He is, how he lives out His identity in all that He does, and how we can find who we are by looking to Him.
Today we celebrate Jesus rising from the dead! And, as Nick shared - resurrection is more than a miracle. Resurrection is a mindset. Jesus rose so that we could know what eternal life is, starting today. With Him, we can look at defeat and see deliverance, look at shortage and see supply, look at earthly things and set our minds on the things above.
Today Nick started off in John 12 looking at the difference between obedience and initiative. Like with parents and children, it's part of our design to obey God - but God's hope is for us to move beyond obedience into initiative and creativity.
Today Nick shared from John 14 on Jesus' most staggering claim - that no one can go to the Father except through Him. Jesus' life shows how that isn't arrogance but absolute truth, backed up not by force but by astonishing service.
Keri looked at the next of Jesus' 'I Am' sayings - 'I Am the Good Shepherd'. We have a choice: to be driven by fear or led by love. Jesus is the good shepherd who lays down his life and makes it possible for us to be led by love.
Today Nick continued our series on Jesus' 'I Am' sayings, looking at 'I Am the gate.' Pain will damage and misshape us - until we learn to transform it by taking it to God. If we want freedom and joy and wide open space, Jesus says 'Come to me.'
Sunday February 25th, 2018
Sunday February 18th, 2018
What did Jesus mean when he said 'I am the bread of life'? Today, Nick explored how the reward for following Jesus is Jesus. When you put your trust into the person of Jesus, and lean fully into that, everything changes.
Sunday February 11th, 2018
Jesus is our perfect model for life. Today Nick began our series on Jesus' 'I Am' sayings, showing how our identity flows from what we believe about God.
UPHILL HABITS
Beginning January 7th, 2018
We all have hopes - a better life, greater health, a closeness with God, stronger relationships. We often have uphill hopes, but downhill habits. It's time to switch up the direction with new habits for a new year. In this series, we'll be looking at life-changing habits that will lead us toward encountering God and living life as He designed it to be.
Sunday February 4th, 2018
Today Nick talked about the difference between church as community and church as family. We can sit in church as acquaintances - or be a family together committed on mission.
- Ephesians 2:19-20
- Acts 2:42-47
Sunday January 28th, 2018
Living in freedom is possible. Today Nick shared from Galatians how God's will for us is freedom - even freedom from habits, hang-ups, and hurts that have kept us down for years.
Sunday January 21st, 2018
Today, Danny Schulz from Sun City Church joined us to continue our Uphill Habits series. He shared on the incredible joy of generosity, and how we come alive when we give with all our hearts.
Sunday January 14th, 2018
Today Nick talked about how we grow from hitting adversity. God wants to move us to a new place - but we have to be people who are willing to hit adversity and reverse it.
Sunday January 7th, 2018
Alan Scott joined us today to kickstart our series on habits that transform the heart. How do we begin 2018 reading Scripture in a way that unleashes hope in our lives?
ONE PRAYER FOR COMMONWEALTH
Sunday December 31st, 2017
Today we heard from four of our Commonwealth family - Joey, Cesar, Joel, and Stephanie - as they shared what they were praying and dreaming for Commonwealth in the next year.
ADVENT
Beginning December 3rd, 2017
Advent is the season leading up to Christmas, where we look at the coming of Jesus and what that means for us today. In this series we will be looking at both the first Coming of Jesus, and we will be anticipating His return. We will be looking at how, through Jesus, we can embrace hope, peace, joy and love.
Sunday December 24th, 2017
Love is the whole reason for Advent - God didn't send Jesus to condemn us but to save us. And we remember that not only because he sent Jesus once, but because he's coming again to wipe away every tear, and renew and reconcile all things.
Sunday December 17th, 2017
Joy is the serious business of heaven. We live in a fallen world so we have to remind ourselves to choose joy - today, Nick talked us through a few ways the Bible tells us we can cultivate authentic joy in our lives, no matter what is happening to us.
Sunday December 10th, 2017
Peace isn't the absence of conflict - it's the presence of a Person. In the second of our Advent series, Nick walked through God's promise of peace, given to us as a gift, not something we can work up or strive for.
Sunday December 3rd, 2017
Today Keri kicked off our Advent series, talking about why this is a season of hope for us who live waiting for Jesus' return. Hope isn't wishing: hope is a steady, sure trust in a God who can't fail us.
FREQUENCY
Beginning November 5th, 2017
One of the most common questions people ask when it comes to their faith is, "How do I hear God?" or "How do I know if God is speaking to me?" Frequency is about cutting through the noise of life and learning to tune into God's voice, and hear what He is saying to us today.
Sunday November 26th, 2017
Today, in the final part of our Frequency series, Nick talked on the ways Scripture tells us God speaks. God is inviting us to be people who are shaped by his still, small voice. And we can be ready for the ways he'll speak to us.
Sunday November 19th, 2017
We don't just read the Bible to get knowledge - we read it to connect with the heart of our Father. Today, Nick talked about how we hear God's voice in the Scriptures, our main way of staying in a life-giving conversation with him.
Sunday November 12th, 2017
God still speaks today - but how do we know we can hear him, and what do we do when we hear him? Today, Nick continued to talk through what the Bible says about God's voice.
Sunday November 5th, 2017
Today we launched a new series on learning to hear God speak. Nick talked about choices we can make to prepare our hearts to hear, and become a living testimony of trusting God.
VISION: GIVE YOURSELF AWAY
Beginning Sunday September 10th
Our vision for the upcoming year is "Give yourself away." We believe the core of our calling as Jesus followers is that we are "blessed to be a blessing." We were designed to be conduits of God's goodness to the world we live in, and we are moving toward learning how to live lives of breathtaking generosity.
Sunday October 29th, 2017
The local church is the hope of the world. Today, Nick talked about how the Church is a warning shot to the powers of evil, and a message to the world that there's a new way of living.
Sunday October 22nd, 2017
What leaves your lips lands in your life. Today Nick spoke about the power of our words - to build up, bring life, or destroy.
Sunday October 15th, 2017
This week Keri spoke about giving away when it seems like you have nothing to give away. When we release what we need to God, sometimes he turns and asks you to give it to others in an extravagant and ridiculous way. And then something incredible happens.
Sunday October 8th, 2017
What's your sphere of influence? And how do you use your influence? In this message for online listeners, Nick talked about how each Christian is a person of influence, whether they feel they are or not.
Sunday October 1st, 2017
How do we have healthy friendships? What makes them as life-giving as possible? This week, Nick talked about who Jesus surrounded himself with, and why.
Sunday September 24th, 2017
Today, Nick talked about living a life of radical generosity. When you give your first and best to God, he promises to give and provide the best for you.
Sunday September 17th, 2017
As we continue our vision series, Nick takes a look at what it means to turn outwards to others, with everything Jesus has given you - starting with the story of how he's transformed your life.
Sunday September 10th, 2017
This Sunday, Nick shared what we believe God is calling us toward in the next season. If we're made to do what Jesus did, to bring life everywhere we go, to be blessed and be a blessing - how do we do it?
LIMITLESS: EMBRACE THE IMPOSSIBLE
Beginning Sunday June 4th
This summer, we are journeying through this series entitled: Limitless. We are going to spend the summer growing in prayer, and laying hold of the impossible. We believe that nothing is impossible for God, and we can see the world change when we pray.
Sunday September 3rd, 2017
How do you keep prayer going? Where do you get the momentum that keeps prayer right at the center of your life? Today Nick walked us through John 5 to show us how Jesus did it.
Sunday August 27th, 2017
This week Nick addresed the question, "How can we pray for people in our lives who need physical, spiritual, or emotional healing?" Jesus tells us it's all available, and that we can encounter God's kindness in these ways today.
Sunday August 20th, 2017
As we step into our 21 days of prayer as a community, today Nick looked at the two prayers that God always loves to answer - how do we connect to him more, and how do we disconnect from things that take us from him?
Sunday August 13th, 2017
This week, Todd Proctor joined us to talk about the freedom we have to bring our whole, real lives before God. There is freedom to be honest, passionate, and real in our communication with God, even though it might not come naturally to us yet.
Sunday August 6th, 2017
This week, Nick spoke about how a life following Jesus is a life of risk. He spoke on barriers we face in stepping out in faith, and how to overcome fear in order to follow where Jesus is calling us to.
Sunday July 30th, 2017
This week, Nick spoke about how our prayers can become more effective. God is so kind that He doesn't just teach us how to pray, but teaches us how to become effective in prayer.
Sunday July 23rd, 2017
In this week's message, Nick spoke about what it looks like for us to truly step into friendship with God. In prayer, we can share our pain with Him and share in His pain as we learn to intercede for the things that break His heart.
Sunday July 16th, 2017
In this week's message, Nick spoke on how prayer is an act of spiritual warefare. He looked at how, through prayer, and specifically through prayer-as-worship, we can push back darkness and see God's victory break through in our lives. *Due to technical issues, we do not have audio available for this message
Sunday July 9, 2017
In this week's message, Keri looked at why, and how we pray through Worship by walking through Psalm 100. Worship is one of the most common forms of prayer we can read in the scriptures. It puts us in right relationship to God, and it enables us to learn communicate with God with passion and honesty.
Sunday July 2, 2017
As we continue our Limitless series on Prayer, this week Nick spoke about what it means to pray in alignment with God's dreams and His will. We walked through the Lord's prayer and talked about the great exchange of our kingdoms for His Kingdom.
Sunday June 25th, 2017
This week we looked at how many of us have promises we are waiting to receive but which often feel just out of reach. As we looked through the gospel of Luke and the book of Daniel we learned that God might be more interested in our process than the promise itself.
Sunday June 18th, 2017
This week Keri walked us through practical steps to laying hold of God's promises in our life. We looked at the life of Moses, and his process of prayer in the midst of need.
Sunday June 11th, 2017
This week's message is based out of the book Circle Maker by Mark Batterson. We looked at the story of Joshua and the battle at Jericho, and what it looks like for us to stand on the promises that God has made. Nick unpacked how we can be a people who pray in faith, and see God move in miraculous ways.
Sunday June 4th, 2017
This Sunday is Pentecost - the birthday of the Church. In this week's message, Nick spoke on how God's original plan was to dwell with His people, and how He is making good on that promise even today through the gift of the Holy Spirit.
MADE FOR MORE
This series, called Made for More, will be looking at how God has designed us for freedom and abundance in the areas of work, relationships, finances, and other aspects of our real day-to-day lives.
Sunday, May 28th, 2017
This week, Nick concludes our Made For More Series speaking about how God has more for us in the words that we say. Jesus gave us authority, so when we speak our words have power. He encouraged us to access this power of kingdom-aligned speech to bring life everywhere we go.
Sunday May 21, 2017
In this week's Made for More message, Nick spoke on Relationships. We looked at how forgiveness is key to unlocking life and health in past, present and future relationships. He also gave biblical wisdom from the Proverbs on how to establish healthy life-giving relationships.

Made for More: Relationships
Due to technical difficulties, there is no audio recording available for this week's message. We will be back online on the 28th! Sorry for the inconvenience.
Sunday May 14, 2017
Continuing our Made for More series, Nick spoke on what it looks like to truly flourish in the workplace. We walked through a theology of work, and what God has created and called us to do with our lives.
Sunday May 7, 2017
In this week's message, Nick looks at 2 of Jesus's parables on finances and the kingdom. We are invited into a lifestyle of generosity that brings increased freedom into our lives.
Sunday April 30, 2017
This week, Nick spoke about how we are called to freedom. We were made for more than a life controlled by hangups, habits and hurts.
Due to technical difficulties, we do not have an audio recording of this service available. We will resume our podcast next Sunday. Sorry for any inconvenience.
Sunday April 23, 2017
Today, we launched our new series 'Made For More' where we are exploring how to step into more of what God has made available to us through Jesus. Today Nick described how the things of the kingdom are accessed through faith, and that when we exercise faith to let go of our old lives, we make room for the "more" that God has for us.
Sunday April 16th, 2017
In this message, on Easter Sunday, Nick told the story of the resurrection and how God speaks the final word of hope, even when thing seem hopeless. He reminded us that the power that raised Jesus from the dead is still at work in us today, and He has entrusted us with this power to bring life until Jesus returns.
EPHESIANS: BECOMING WHO WE ARE
We are going to take the next 6 weeks to look at some of the big questions we all have at one point or another: "who are we" "what does God think of us?" "why are we here?" "how do we maintain hope in this world?" and "what were we made to do?" The book of Ephesians dives right into these things, reminding us of who God says we are, and what our purpose is in life.
Sunday February 26th, 2017
Nick Fox shares about our new series on Ephesians entitled: Becoming Who We Are." This message "You are a saint" looks at how God sees us when we are in Christ.
Sunday March 5th, 2017
In our second week in our Ephesians series. Nick teaches about Spiritual adoption, and how God not only accepts us, but chooses us to be His children.
Sunday March 12th, 2017
In our third week in our Ephesians series, Nick teaches on chapter 2 - unpacking how we are not only rescued, but also given authority and purpose. It is an invitation to lay hold of the life we've been given, and bring life everywhere we go.
Sunday March 19th, 2017
In this week's message, Nick Fox looks at Paul's prayer for the church of Ephesus in Ephesians chapter 3. The prayer is centered around asking God for power and love to fill and strengthen His church to enable us step into the "more" He has for us.
Sunday March 26th, 2017.
In this week's message, Nick Fox looks at God's ultimate plan to unite all things in Himself through Jesus, and how He gives gifts to the church to continue the outworking of His plan through us.
Sunday, April 2nd, 2017
In this, our 6th week in our series on Ephesians, Nick Fox spoke about Paul's charge for us to be filled with the Spirit. We walked through what it looks like to receive the Holy Spirit, and how He empowers us to live the life we were made for.
Sunday, April 9th, 2017
In this, our last week in our Ephesians series, Keri spoke on spiritual warfare, and what it looks like for us to take up the armor of God, and how to stand firm in Christ.